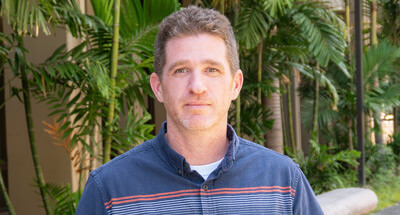 Background
During my undergraduate education I had several excellent mentors and opportunities to participate in psychological research. These experiences made me want to seek out additional research opportunities, and eventually I went to graduate school. After graduate school and during my postdoctoral fellowship I was given several teaching opportunities and the rest was history. I am now fortunate to have a career where I can conduct research and also be an educator.
Education
PhD, Psychology, Universidad de Barcelona, Spain, 2006
BA, Psychology, University of Montana, 1998
Courses
PSY 100: Survey of Psychology
PSY 325: Cognitive Psychology
PSY 429: Experimental Psychology: Advanced Topics
PSY 626: Cognitive Psychology
PSY 721: Seminar in Experimental Psychology
Research
Concentration: Cognition. Attention, perception, multisensory processing, hemispatial neglect, mild traumatic brain injury, sensory dominance, individual differences in information processing. The majority of my research focuses on human perception and attention, and addresses issues pertaining to the necessity of attention for conscious perception, and how unisensory and multisensory information is processed (i.e., integration, facilitation, or sensory dominance). Most recently my laboratory (Perception and Attention Research Laboratory) has focused on how different types of expertise, brain injury, or illness can modulate information processing. In order to address these important questions related to human cognition I use a variety of applied and laboratory based approaches, I use a variety of applied and laboratory based approaches, as well as incorporating both healthy and brain injured participants.