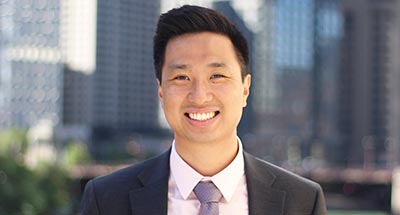 Patrick Goh
Assistant Professor
Office: Sakamaki D405
Telephone: 1 (808) 956-6708
Email: pgoh@hawaii.edu
---
Browse My Publications:
Background
Originally from Los Angeles, I have several places in the world that I think of as "home," including Fullerton CA, San Diego CA, Lexington KY, Chicago IL, Utrecht Netherlands, and now Mānoa Hawaiʻi. Living in these places, I have fostered a respect for people's common and unique cultural experiences, along with an intrigue in how such experiences contribute to how we perceive the world and our role within it. Relatedly, I'm fascinated by the challenge of understanding the nature of mental illness, and clinical psychology has provided me with the opportunity to directly pursue this understanding and use it in the therapy room to better people's lives. In addition to being passionate about mentorship, I enjoy trying new types of coffee, traveling, and losing to my wife at board games.
Education
PhD, Clinical Psychology, University of Kentucky, 2022
MA, Psychology, San Diego State University, 2016
BS, Psychology, University of California San Diego, 2011
Courses
PSY 671: Introduction to Assessment I
PSY 672: Introduction to Assessment II
PSY 676: Psychopathology
Research
My research aims to inform the development of screening tools that identify those at risk for ADHD-related outcomes. To date, this has involved: (1) using advanced statistics to identify core symptoms of ADHD for predicting future impairment, (2) isolating cognitive and affective risk markers' roles in explaining ADHD phenotypes, and synthesizing these two lines of research, (3) incorporating symptom-level analysis and examination of risk markers to clarify multiple pathways underlying ADHD's common comorbidities. Looking forward, I plan to leverage my findings to develop transdiagnostic screeners designed for primary care and school settings while also exploring how cultural factors and systemic injustices may impact how ADHD should best be screened for in understudied AANHPI communities.