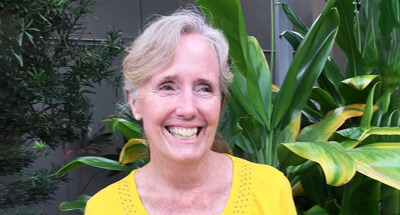 Patricia Couvillon
Associate Professor
Office: PBRC 212
Telephone: 1 (808) 956-4761
Email: patc@hawaii.edu
---
Browse My Publications:
Background
Math was my strong suit in high school but, alas, the second semester of calculus took the glow off the math-major track! Then what? I took an aptitude test, and the recommended careers were flight attendant, teacher, and social worker. (Possible gender bias?) The first two had no appeal, so I chose a double major in psychology and sociology because they seemed people-oriented. Although the courses were interesting, I only found "the spark" when I took Learning and Behavioral Neuroscience. Both areas were theory-driven and experimental and thus provided a bit of the exactness that I enjoyed about math. I joined a research lab, applied to graduate school, and became a researcher and an educator as well as a mentor and advocate for promoting diversity in the science career pipeline.
Education
PhD, Comparative and Physiological Psychology, University of Hawaiʻi at Mānoa, 1982.
MA, Experimental Psychology, University of Hawaiʻi, 1976
BA, Psychology, Sociology, University of Hawaiʻi, 1972
Courses
PSY 322: Learning and Motivation
PSY 622: Principles of Learning
PSY 631: Comparative Cognition
Research
Comparative psychology began with Darwin whose theory of evolution extended to the mental capacities of all species, including humans. The view was that the learning abilities of species should reflect the complexity of brain development. For vertebrates, there emerged no "intelligence test" to determine which species are "smarter," and recent findings even question the view that "more complex cognition" requires a more complex brain. I study the learning of honeybees, an invertebrate species with a "simple" brain. Their learning is strikingly similar to vertebrates, and recent research shows learning of abstract concepts such as same and different, concepts that 3 & 4-year old children find challenging. I plan to continue this research with honeybees and with other invertebrate species.