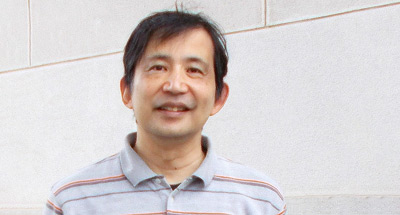 Kentaro Hayashi
Associate Professor
Office: Sakamaki D403
Telephone: 1 (808) 956-2846
Email: hayashik@hawaii.edu
---
Browse My Publications:
Background
Initially, when I was an undergraduate student, I wanted to be a clinical psychologist because I was interested in psychopathology and also learning about myself more deeply. Especially, I liked Carl Jung's analytical psychology. My clinical advisor when I was a graduate student happened to be also a quantitative psychologist (an academic descendant of one of the coauthors who created MMPI). So, as I interacted with him, I became interested in quantitative psychology. When I was a teenager, my teachers all predicted that I would become a social science teacher in the future. I used to love history and geography. So, I perceive my current profession as an educator as a natural extension of my young years (though the subjects I teach are different from their predictions!)
Education
PhD, Quantitative Psychology (Psychometrics), University of North Carolina at Chapel Hill (L.L. Thurstone Psychometric Laboratory), 1997
MA, Experimental Psychology (Behavioral Neuroscience), Miami University (Ohio), 1991
BA, Educational Psychology, International Christian University, Japan, 1987
Courses
PSY 225: Statistical Techniques
PSY 610: Introduction to Regression
PSY 611: Analysis of Variance (ANOVA) and Related Methods
PSY 613: Factor Analysis and Structural Equation Models (SEM)
PSY 619: Analysis of Multilevel Models and Longitudinal Data
PSY 719: Research in Psychometrics
Research
I have been studying statistical methods called multivariate analysis using covariance (or correlation) matrix, especially techniques called factor analysis and its extension, structural equation models (SEM). Factor analysis has played a major role in the developments of personality theories. My dissertation dealt with Bayesian factor analysis. Then, my supervisor when I was a postdoc was a famous researcher on SEN. Influenced by him, I started to study SEM, too. These days, multivariate analysis has changed drastically because people have an access to high-dimensional data in which the number of variables is very large. Consequently, one of my current research interests focuses on the behavior of factor analysis under high dimensional data.