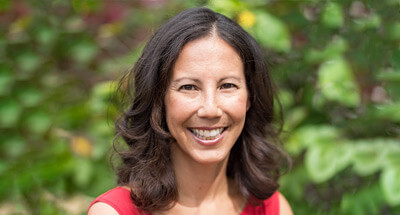 Background
Originally born and raised in Hawaiʻi, I became fascinated with exploring how a person's immediate environment and culturally-shaped theories about race impact basic social perception, social interactions, and stereotyping in childhood and throughout development. I love discovering new ideas through designing novel research studies with my students and thinking about how to apply insights from our research toward creating interventions to mitigate stereotyping, interpersonal friction, or persistently biased social perception.
Education
Postdoctoral Scholar, Department of Psychology, Stanford University, 2009-2012
PhD, Social and Developmental Psychology, Tufts University, 2009
AB, Psychology and Japanese, Dartmouth College, 2002
Courses
PSY 100: Survey of Psychology
PSY 250: Social Psychology
PSY 459: Social Psychology: Advanced Topics
PSY 650: Social Psychology
PSY 749: Research in Developmental Psychology
PSY 751: Seminar in Social Psychology
PSY 759: Research in Social Psychology
Research
My research examines how motivations, social context, and individuals' lay theories impact social perception and their resultant consequences for intergroup relations. My research spans both Social and Developmental Psychology and has been featured in journals including Science, Journal of Personality and Social Psychology, and Developmental Psychology. As Director of the Intergroup Social Perception lab, my work has been supported by a Pathway to Independence Award from NICHD and NSF grants. I received the 2016 Board of Regents' Medal for Excellence in Research and the 2018 Board of Regents' Medal for Excellence in Teaching. More information regarding my research interests and publications can be found on my lab webpage.