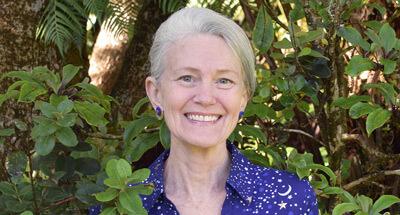 Background
When I entered graduate school, I was more confident of my interest in academics than in my choice of clinical psychology. Psychopathology research appealed because it spanned multiple domains; however, the full program of training as a scientist-practitioner seemed inefficient, as I didn't intend to be a therapist. I had the good fortune to work with an advisor who modeled respect and enthusiasm for clinically-informed research and evidence-based treatment. I learned to appreciate the correspondence between the activities I valued as an investigator and teacher and the skills of an effective clinician. The most rewarding aspects of my work continue to be those that double (and sometimes triple) the separate satisfactions of scholarship, teaching, and practice by bringing them together.
Education
PhD, Psychology (Clinical), University of Minnesota, 1986
BA, Psychology Summa Cum Laude, University of Minnesota, 1978
Courses
PSY 479: Advanced Topics in Adjustment/Treatment/Prevention
PSY 678: Adult Practicum
PSY 679: Practicum in Clinical Psychology
PSY 772: Adult Treatment: Cognitive-Behavioral Therapy
PSY 774: Seminar in Clinical Psychology
PSY 775: Seminar in Psychological Therapies
PSY 779: Research in Clinical Psychology
Research
Most of my work focuses on eating disorders and cognitive-behavioral therapy (CBT). Curiosity about the distinctive features of anorexia nervosa (AN) drew me outside the usual bounds of psychopathology to examine starvation effects across contexts and to explore partial parallels between AN and non-clinical patterns of demanding, valued behavior, including high-altitude mountaineering, channel swimming, competitive birding, and calorie restriction for longevity. My treatment work concerns the adaptation of CBT for eating disorders, with particular interests in motivation and in vivo exposure. I supervise graduate students in an on-campus specialty clinic, and have provided numerous training courses on the innovative elements of our approach for clinicians and national healthcare systems.