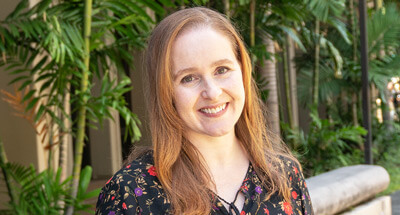 Janet Latner
Professor
Office: Sakamaki C407
Telephone: 1 (808) 956-6106
Email: jlatner@hawaii.edu
---
Browse My Publications:
Background
As an undergraduate, my courses in social psychology and abnormal psychology introduced me to the excitement of psychological research. Luckily, I worked with undergraduate mentors who taught me to appreciate the integration of science and practice. As a graduate student, I was also lucky to work with a mentor who helped guide me toward developing my research program. Since joining UH in 2006, I also aim to help my graduate students carry out important work in their areas of greatest interest. I greatly enjoy helping students discover and develop research programs and clinical training experiences that will give them deep satisfaction and contentment in their careers. Through the mentoring process, my goal is to teach my students to make meaningful contributions to the science and practice of psychology.
Education
PhD, Clinical Psychology (APA Accredited), Rutgers University, 2002
MS, Clinical Psychology, Rutgers University, 2000
BA, Summa Cum Laude, Distinction in Psychology, Yale University, 1996
Courses
PSY 479: Advanced Topics in Adjustment/Treatment/Prevention
PSY 675: Treatment Research
PSY 678: Adult Practicum
Research
My primary research interest is in improving the understanding and treatment of eating disorders, obesity, body dissatisfaction, and weight stigma. Additional efforts and interests  include examining the stigmatization of obesity in adults and children, and identifying and alleviating its negative effects; understanding and addressing the behavioral and cognitive dysfuntions that maintain disordered eating; body image in obesity and eating disorders; quality of life in eating disorders and obesity; and self-help and continuing care for obesity and eating disorders.