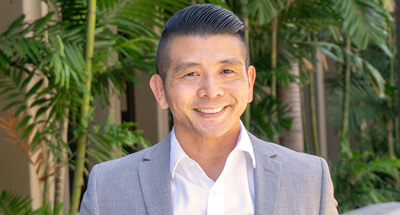 Background
I have and continue to benefit from countless mentors and conditions to collectively inspire me to a life of improving youth mental through the integration of science and practice. Although committed to youth and families everywhere, given my personal and cultural background, I am especially committed our state's university, service systems, and children.
Education
PhD, Clinical Psychology, University of Hawai'i at Mānoa, 2007
MA, Psychology, University of Hawai'i at Mānoa, 2004
BA, Psychology, University of Hawai'i at Mānoa, 2000
Courses
PSY 677: Child Practicum
PSY 771: Child Treatment
PSY 779: Research in Clinical Psychology
Research
My overall program of research spans two areas. First, my research program focuses on the interface of psychological science, clinical practice, and community-based psychological services through furthering our field's scientific understanding of the dissemination and implementation of evidence-based practices (EBPs) into youth community mental health settings. Although research has demonstrated the superiority of some treatment types over others, the literature is still emerging with regard to identifying and implementing the best methods for changing therapists' behaviors and mental health system policies so that they align more with these EBPs. My second area of research investigates the developmental psychopathology of anxiety and its related disorders among children and adolescents.