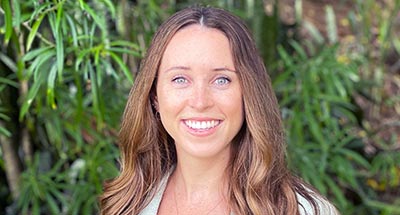 Jillian Janowiak
Instructor
Office: Sakamaki D401
Telephone: 1 (808) 956-3644
Email: janowiak@hawaii.edu
---
Browse My Publications:
Background
I stumbled upon the field of psychology and law during college, when I took a course focusing on the application of psychology in the courtroom. It was in this course that I was able to see how applying findings from psychological science could improve the procedures of the criminal justice system, and how these changes could directly impact people's lives. My passion for this field was instantly ignited and I haven't looked back since. This journey eventually took me to graduate school, where I found my love for teaching. My experience has been immeasurably shaped by the wonderful teachers and mentors I have had in school, and I am elated to be able to serve in a similar role for students when I teach.
Education
PhD, Psychological Science, University of California, Irvine, 2022
MA, Social Ecology, University of California, Irvine, 2019
BA, Psychology, Reed College, 2016
Courses
PSY 100: Survey of Psychology
PSY 212: Survey of Research Methods
Research
My research lies at the intersection of psychology and law. I aim to understand how normal psychological processes, such as memory, function within the setting of the criminal justice system. Specifically, I study the malleability of eyewitness memory and perceptions of eyewitness testimony in the courtroom. I also have an interest in how policies and procedures in the legal system may enhance or diminish eyewitness evidence.