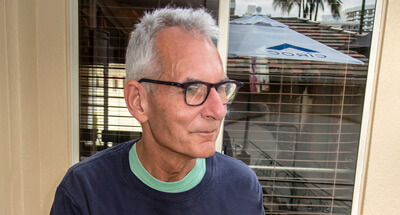 Frank Floyd
Professor
Office: Sakamaki C204C
Telephone: 1 (808) 956-6274
Email: ffloyd@hawaii.edu
---
Browse My Publications:
Background
I came to psychology through an undergraduate practicum working in a state psychiatric hospital, and through the example of my sister, who has had a long career as a clinical practitioner. My rewarding research experiences in graduate school, working with Howard Markman, led me to pursue an academic career.
Education
PhD, Bowling Green State University, 1982
MA, Bowling Green State University, 1980
BS, Louisiana State University, 1977
Courses
PSY 371: Abnormal Psychology
PSY 670: Introduction to Clinical Psychology
Research
My research examines family relationships and their role in child development and the adjustment of individuals throughout the lifespan. The theoretical foundation for this work draws from family systems theory, cognitive/behavioral principles, and lifespan development theory. The goal is to provide an empirical foundation for interventions and policy decisions to improve both family and individual functioning. In addition to investigating general family processes, the research examines how families are affected by non-normative experiences, including raising a child with intellectual disability, coping with racial issues, and dealing with LGBTQ orientation.